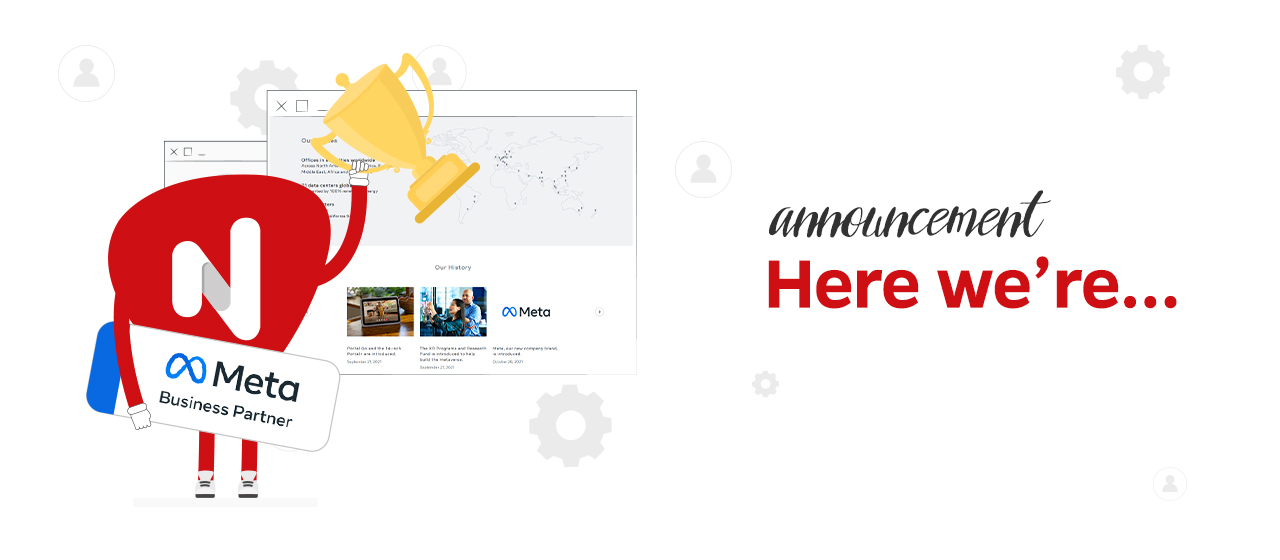 Meta has badged NetArabia to be a member of the Facebook directory as one of the Meta-trusted partners.
It's always expected that long-term planning, thoughtful efforts, and hard work mean success, and no doubt success will be crowned one day, and here we are!
So, we can announce that, officially, you are working with a Facebook-trusted business partner!
What is Meta-partnership?
It's an obvious recommendation from Meta three party-corporation for business owners with the most trusted social media ads experts.
It represents a guarantee of a suitable investment for the desired business growth.
Why NetArabia?
The spent money on social media ads on Meta platforms represents the main reason for their growth and expansion, and it's an expected result of the insanely rising numbers of business accounts, advertisers and social media engaging users.
So, believing in that role, Meta reinforces efforts to achieve innovative expansions with those who deserve to be" success partners".
The directory of Meta has the measures and metrics to evaluate and promote its partners.
Meta considers the ability of the selected media buyers to reach business growth depending on the high amount of paid investment in social media ads on Meta's three marketing platforms; (Facebook, Instagram and WhatsApp), 
Meta also regards the extent to which these ads reflect the media buyer's creativity and quality, and luckily, NetArabia's portfolio meets their required criteria.
What are the Advantages of being a Meta partner?
Definitely, Our Meta-partnership and featuring Net Arabia in the Meta directory will add value to us.
So, Promoting as a trusted partner means that Meta will provide the NetArabia team with continuous encouragement to keep forward.
Meta provides their partners with certified training programs, and this will ensure continuous development and engagement with recent advertising updates, Facebook algorithms and accurate insights for a perfect advertising process.
So, These facilities will provide your business with the best digital marketing solutions.
It's the chance to strengthen your trust.
NetArabia as a Meta partner will ensure that your business reaches the desired point for more than a satisfying return.
Related posts