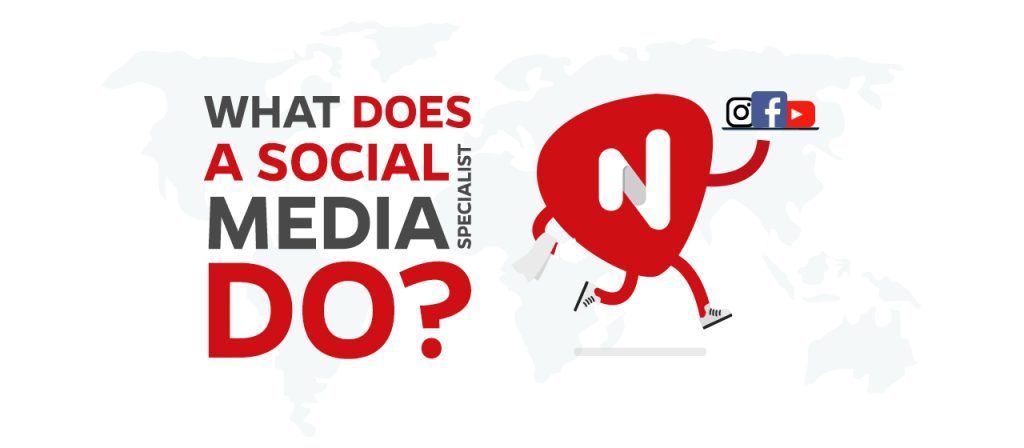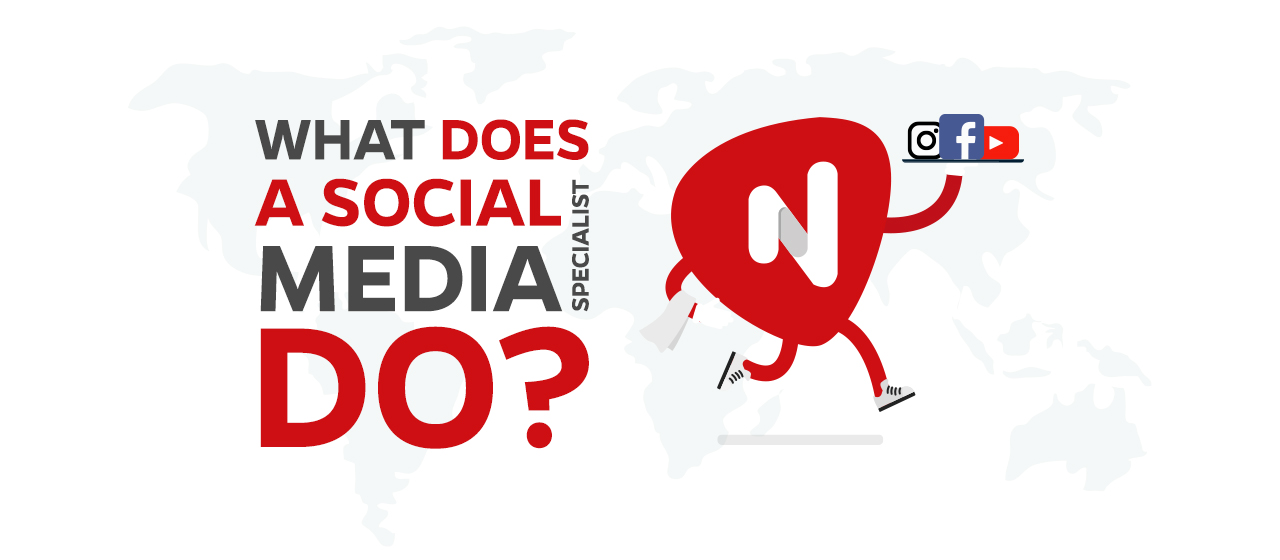 Hiring a social media specialist is one of the most important measures to consider if you aim for a business expansion, but before you start, take care that you aren't tricked or misled.
It's not as simple as commonly thought that it's just hiring for a limited role of publishing posts on social media, and if you think so, this article will help you re-evaluate it and may re-consider your plans.
Who is a social media specialist?
A social media specialist is responsible for the full details from A to Z to help you deliver your message on suitable social media channels.
So, a social media specialist can help you reach your target customer on social media to achieve your demand.
The role of a social media specialist includes multiple tasks and processes which undergo different successive stages as follows:
1-Researching and data collection
Social media specialists consider many essential details to determine a suitable marketing strategy. And this requires an accurate study of your brand and your target customer.
-Brand-related details
They include the type of brand and services it provides, genders and ages of people it targets, its advantages and competitive points, its situation in the market share, your competitors, and strategies they may be following.
-Target customers-related details
They involve some factors which definitely will affect their preferences.
So, it will be easy to determine methods that help achieve attraction and interaction with them on social media platforms.
These details include age, education, languages they speak, needs, goals and barriers to reach them and even their average income!
So, there will be variations in how a social media specialist can attract your customer.
2-planning
According to the collected data, the social media specialist starts a marketing plan with a clear marketing objective within a supposed time.
And the plan should include the following; the used social media platforms, type of marketing content, and publishing times.
3-Execution
Here's the virtual step where a social media specialist applies all data concurrently on a suitable social media platform.
A social media specialist will mainly focus on two strongly related roles; publishing and moderating.
-Publishing
A social media specialist starts publishing engaging, relevant content according to the collected data and the marketing plan.
-Moderating
It's a vital role that no one can deny at all.
It requires having selling, negotiation and handling skills.
And it also requires interaction with people who may have comments or questions that need answers or even a complaint which requires immediate handling.
So, it will ensure your brand's good community management.
4-Analysis
There is no value in all planning and efforts without an accurate analysis.
The whole steps rely on a clear objective. So, it's necessary to analyse whether the return is achieving this objective or if there are issues that need to work on!
The word "return" means how much and to what extent the targeted customers interacted with the social media marketing content.
So, with these interactions and specific metrics, a social media specialist can conclude to what degree the plan achieved its goals.
Everything happens for a reason. So, either success or failure has reasons that shall be well investigated to work on and upgrade the marketing plan.
If the return doesn't match the objective, it needs to re-evaluate and find out the defects and work to avoid them in the upcoming plans.
And even the plan achieves the objective, there are positive points that a social media specialist shall focus on too, and make efforts to keep on track the same as the efforts needed to work on issues and defects!
What are the values of social media marketing?
As business developers, we strongly believe in the role of social media in business growth and expansion.
Social media will make it easier to highlight your brand among the market crowd!
A creative, well-planned online campaign will undoubtedly bring your customers' attention to achieve brand awareness.
In addition to being aware of what your customers say about your brand or its competitors, the active interaction with the engaging users will build trust and a presumptive relationship through which your customers can freely express their preferences and needs, which helps to discover more engaging and effective marketing strategies.
Read more about the benefits of social media for your business.
Our social media-related Services
Consulting & Campaigns planning
We provide your brand with suitable marketing plans with SMART objectives that match your needs, whatever the size of your business is.
Content creation
Professional content creators and designers are here to deliver your brand properly to the point where your target customer can engage with it!
Social media Ads
Since there is brand awareness, the expansion will concurrently come with increased opportunities for online sales!
Community management
NetArabia moderators team ensure a mutual interaction with your customers so that you can know more about their opinions and thoughts about your brand.
Insights monitoring and analysis
We observe insights to Investigate and work to upgrade! Otherwise, efforts make no sense, and every step is just a waste of resources. It has never been randomly at all!
Related posts